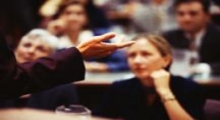 "Practical guide to implementing business transformation. The tools are clearly laid out and can be applied immediately. It is being used within elements of IBM."
- Sue McKinney
VP Software Transformation
IBM


Public Courses: Practice with Outcomes

Use Our Leadership Tools!
However, if you'd like help, our courses give you a jump start in putting our leadership tools to work. We are now offering course to the public to introduce and practice the Accelinnova Leadership Tools. See below for details, dates and how to register.

Collaborative Leadership Workshop
Putting Accelinnova Tools to Work

Based on the Accelinnova Leadership Tools, this course was refined by Pollyanna Pixton and Niel Nickoliasen for IBM and is currently being rolled out to their software and hardware groups. It is now available publicly to all leaders.

Need to improve your business agility to respond to changes demanded by the marketplace? Dragged down by glacial decision making across entrenched silos? Have you improved your throughput but are you delivering the right results? Are you delivering value to the marketplace and you organization? In this course you will learn leadership tools to engage your organization (stakeholders) in determining and delivering value and building a sustainable competitive advantage. You can use these tools to ensure that your teams are delivering the right products in the right way.

With the Accelinnova Leadership Tools, you can:
Reduce churn.
Improve productivity.
Foster innovation and unleash talent.
Put the tools to work today.
In this one day course you will learn:
How to make better decisions using a value model and engaging stakeholders in building that model. And manage for uncertainly and complexity in changing environments.
Tools you can use to improve and lead collaboration and be collaborative in a non-collaborative world.
Giving ownership: When to step up and when and how to step back to reinforce ownership.
How leaders create a culture of trust, the basis for collaboration.

We want our tools to stick, not us!
In a day you'll know if our leadership tools can work for you. Schedule a day with Accelinnova. Contact Barbara Wilders at +1 . 612 . 605 . 2370 or via email at bwilders@accelinnova.com.