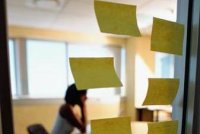 Congratulations to Jeff Patton for receiving the Gordon Pask Award 2007.
Accelinnova Network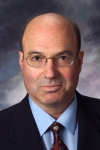 Israel Gat


Israel Gat is recognized as the architect of the Agile transformation at BMC Software. Under his leadership, BMC software development increased Scrum users from zero to 1,000 in four years. His executive career has spanned top technology companies, including IBM, Microsoft, Digital and EMC. He led the development of products such as BMC Performance Manager and Microsoft Operations Manager, enabling the two companies to move on to the next generation of system management technology. Israel is also well versed in growing smaller companies and has held advisory and venture capital positions for companies in new, high-growth markets.

Israel is currently focusing on enterprise level Agile deployments. His activities in this space include consulting on R&D transformation, coaching executives on how to implement Agile, and developing business designs that take full advantage of Agile methods.

Israel holds a Ph.D. degree in Computer Sciences from the Israeli Institute of Technology and an MBA degree from Clark University. In addition to publishing with the Cutter Consortium, he posts frequently in The Agile Executive. Israel can be reached at isrgat@gmail.com.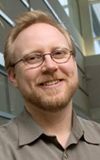 Jeff Patton

Since 2000, Jeff Patton has championed the incorporation of User Centered Design (UCD) thinking into traditional and Agile software development approaches. Through writing, teaching, speaking, and practice Jeff works to introduce developers, analysts, product managers, and others to simple techniques to help them incorporate UCD approaches into their day-to-day work practices. Jeff has found that incorporating user-centric thinking along with traditional requirements development and testing practices drives toward the ultimate goal of better software for end-users and more profitable software for those who pay for its design and development. Jeff incorporates UCD approaches from Constantine & Lookwood's Usage-Centered Design, Cooper's Goal Directed Design, and Holtzblatt and Beyer's Contextual Design with collaborative card modeling techniques and Agile development concepts to arrive at a highly collaborative form of User Centered Design that more easily meshes into corporate goals and expected results. Jeff is currently at work on a forthcoming book on incorporating UCD thinking into Agile Development published by Addison-Wesley in Cockburn & Highsmith's Agile Development series.Read more about Jeff at his web site agileproductdesign.com. Contact Jeff at jpatton@acm.com.




Alistair Cockburn


Dr. Cockburn as an independent consultant helps clients succeed with object-oriented projects, including: corporate strategy, project setup, staff mentoring, process development, technical design and design quality. Mr. Cockburn has over 20 years of experience, leading projects in hardware, software, research, and application systems. He is an internationally recognized expert on object-oriented software development and appreciated as a collaboration facilitator. Alistair served on the IBM US Marketing and Services Architecture Advisory Board, a select group of cross-industry experts. For them and for other organizations around the world, Alistair reviews project plans and designs. Other organizations include the Royal Hong Kong Jockey Club, Traveler's Insurance, GE Capital Venture Finance, New Zealand Insurance, OOCL and sd&m. Author of several books including "Agile Software Development," "Writing Effective Use Cases," and "Crystal Clear: A Human Powered Methodology for Small Teams." Contact Alistair at acockburn@aol.com.



Dorothy Tudor
Dot is the Technical Director of TCC, a well-established international business training and consultancy company. She has worked as coach, facilitator, business analyst, project manager, systems analyst, developer and systems implementer with a wide variety of projects in both the public and private sectors. She is a Fellow of the British Computer Society, a founder member of the BCS Methods and Tools Specialist Group and a board member of both the DSDM Consortium and the Agile Project Leadership Network. She is qualified in ITIL, DSDM, PRINCE2, ISEB Certified Project Management, amongst other qualifications. A popular speaker at conferences, in 2006 she spoke on the use of DSDM with PRINCE2 at the APMG Best Practice Showcase in London, England and gave an experience presentation and a tutorial on the use of Agile at the Agile 2006 Conference in Minneapolis. She has written books on Systems Analysis, Systems Design, Comparison of Structured Methods, Software Systems for Business, Business Systems and the DSDM Student Workbook. Some of these are standard texts for the International Advanced Diploma in Computer Studies, run by the UK's National Computing Centre. She is also a co-author of a recent book entitled "Business Analysis", published by the British Computer Society.





Jenni Dow

Jenni Dow is an experienced executive coach specializing in communications. She works with leaders to help them overcome the internal and external barriers to accomplish business objectives and improve corporate tone. During the past 20 years, Jenni has coached leaders to hone their communications skills opening the way for both upward and outward collaboration and effectively leading their teams to success. She has also used her marketing expertise to create award-winning campaigns that most importantly met clients' goals, and played an integral part of growing brands. President of Dow Marketing Communications, Inc. Contact Jenni at jdow@accelinnova.com.





Kristian Haugaard

Kristian has run projects for the News Department at the Danish Broadcasting Corporation ranging from the implementation of a large-scale enterprise CMS system within the news organisation to various projects concerning the technical, visual and strategic challenges around the TV network's news shows. Today he work as an independent consultant and facilitator for various companies implementing agile methods and mentoring project managers, helping then conducting agile project leadership. Kristian has a broad educational background within computer science, communications and public relations. He is currently finishing a masters degree in business administration at the Copenhagen Business School, Denmark's most internationally oriented institution of higher education. Contact Kristian at khaugaard@accelinnova.com.





Ole Jepsen

Ole Jepsen is known across Europe as an expert in collaborative leadership and providing business process value. He has more than 20 years experience in project management and is a highly esteemed collaborative facilitator and mentor. Ole is based in Denmark and runs the Accelinnova Europe office. He is active in the international Agile movement having helped create the Declaration of Interdependence and is currently leading the Agile Project Leadership Network's accreditation program. Ole is a frequent speaker at business conferences around the world. He is president of GoAgile, an agile-focused consulting firm near Copenhagen. Contact Ole at ojepsen@accelinnova.com.