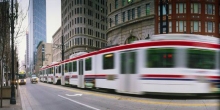 Hear Pollyanna Pixton's podcast on Agile Leadership. listen>
Start Here.

Put our tools to work.
Achieving and sustaining a competitive advantage in today's constantly changing markets is challenging - but, it can be done. Turn to the people in your organization to solve business issues, create innovative business models, improve operational processes, and create a company that leads change in your marketplace.

Use our tools. And if you need help ...
Take our tools and use them! Read about them, hear us speak about them, and put them to work. If you would like some help, we offer seminars to assist leadership in collaborating with their teams in improving company products, services, and operations. Our hands-on seminars address your context and immediate issues with outcomes you implement the next day. Small changes with big results.

Choose a seminar addressing your most immediate needs to find out how to use the Accelinnova's Leadership Tools:
Find out more about our tools.
Schedule a one-day, hands on introductory seminar on how to use the Accelinnova tools. Or, read our publications. You can also hear us speak at conferences and summits. In a day you'll know if our tools can work for you. Contact us at +1 . 612 . 605 . 2370 or via email at contact@accelinnova.com.